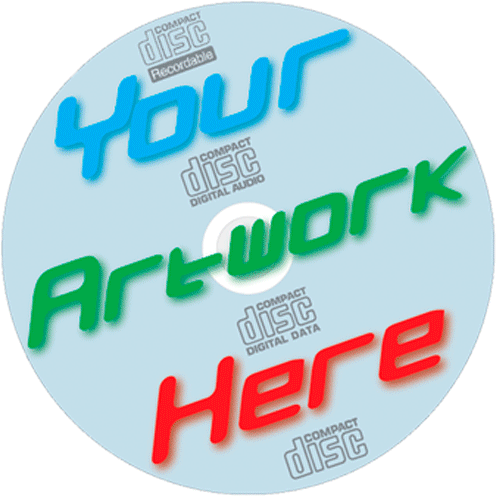 Medical Grade CD Printing
Whether you're an ultrasound clinic sending parents home with pictures of their baby or an MRI technician sharing test results with an orthopedic surgeon, customized discs are a great touch to make you stand out against the rest. Medical CD Printing / Medical Imaging Discs are Ideal for Medical Imaging Clinics, Dentists, Doctors, or Veterinarians, etc. to name a few. These custom printed Medical Imaging Discs will establish a professional branding to your facility. If you need to over-print using your existing Thermal printer? Not a problem - select the Thermal Receptive Coat option and we'll apply a special coating to your discs allowing you to over-print them with your existing thermal printer.
Our discs are DICOM / PACS / HIPAA Compliant so that you can safely store sensitive data like patient records or private health information (PHI). Learn How to Make HIPAA Compliant Data Backups on your CDs in our blog article.
Need Stock Designs to Customize? - Click here
Medical Grade CD Printing Features:
Professional Grade CD-R Media
Capacity: 700MB / 80 minutes
Record speed up to 52x
DICOM / PACS / HIPAA Compliant
6 Color Digital Printing
Waterproof & Scratch Resistant
100-Year Data-Integrity Guarantee
Load and Burn - Saves Time and Money!
Medical Grade CD Printing Options:
Our Medical CD Printing is DICOM / PACS / HIPAA Compliant. These discs will help you organize patient information quickly and easily. Get printed Medical Grade CD-Rs with your facilities logo and contact information so that patients and doctors can reach you for additional information.
Media used is CMC-Pro - Powered by: Taiyo Yuden technology professional grade. CMC-Pro recordable CD-Rs are the professional choice for mastering around the world. Their discs offer great playback compatibility, low error rates in recording (BLER, E-12, and E-22, Jitter and Deviation errors are the lowest in the industry), and come with a 100-year data-integrity guarantee.
Learn more about CMC Pro