How to Design Your Own Custom USB Business Card for Free
Posted on Wed, 07/20/2016 - 12:11pm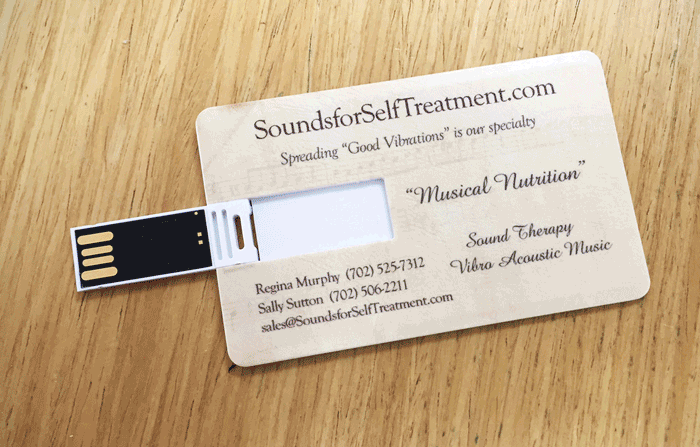 Custom USB business cards are great to give out to clients - they are branded, practical, and clients can use them frequently for their own data storage. When you purchase any of our custom printed items, including USB business cards, you can either upload your own artwork or create a custom design.
We recommend using Photopea because it is free, is compatible with all operating systems, and can be used in your browser. We provide a custom design template for all orders, so you will know exactly how your items will look.
Watch our video or read our written tutorial (both featured below) to learn how to create custom USB business cards:
1. Getting Started
First, you'll need to place your order and check out. Once you pay for your items you can start designing.
Select Upload Artwork > Online Designer to begin.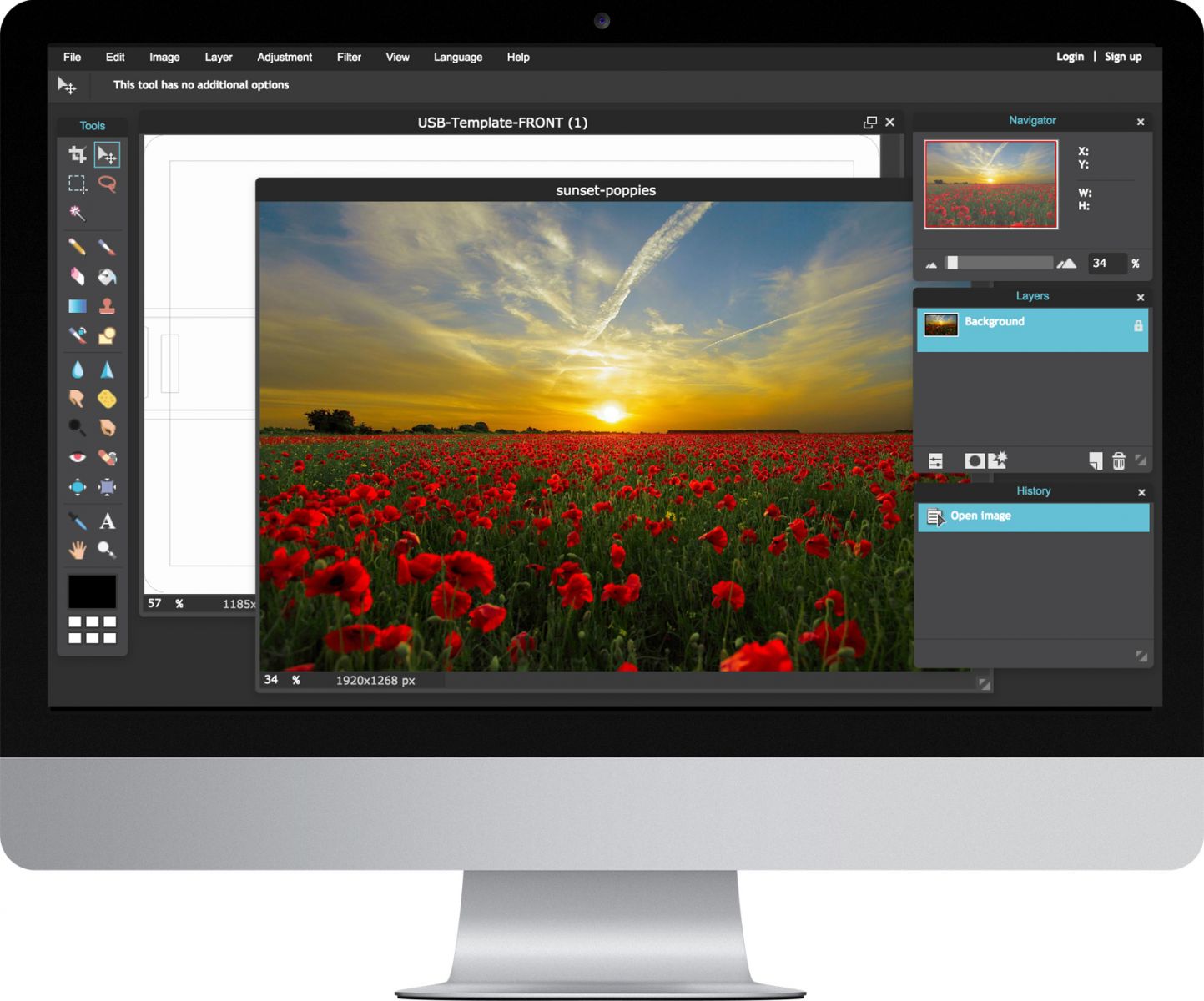 ​
1. Create a background image
Import your background photo through File > Open image. This will open your image in a window separate from your template.
Next, drag your image and add it to the window with the template. You'll want the background image below the template so you can see how it will look printed. You'll know you did this right if you can see the template on top of your image.
2. Creating layers
Photopea uses layers for creating artwork, just like Photoshop. Your design is like a collage, and each individual element needs its own layer - otherwise, you risk making irrevocable changes to your design as you work.
Layers also makes it easy to remove or change parts of your design - simply drag the unwanted layer to the trash can. You can also see how it would look to remove a layer without actually deleting it by unchecking the box on the right side of the layer panel.
Make sure you create a new layer for each element or you could flatten your image and need to start over.
3. Customize your text
There are many fonts to choose from, so you can find the one most appropriate for your business.

4. Layer Styles
You can add shadows, beveling, and glow effects to any layer. This can help text stand out, or add details to images.
5. Add brush elements
There are tons of different brushes so be sure to explore your options. Here we've added a few clouds to the sky using the brush tool.
Be sure to add any brush strokes you make on a separate layer so you don't permanently change your image.
6. Add gradients, blur layers, and more!
Use the gradient tool to add subtle effects to your business card. In our example, we added a gradient layer that softened the flowers.
Then we used the blur tool to soften the edges of the clouds we added.
You can use CTL + Z to undo changes you don't like, so feel free to play around with these tools until you get the desired effects.
7. Remove the Template Layer
Be sure to delete or hide the template layer before saving.
8. Save and Print
Easy, right? Get started designing your own Custom USB Business Cards here.
---
More articles you may enjoy: