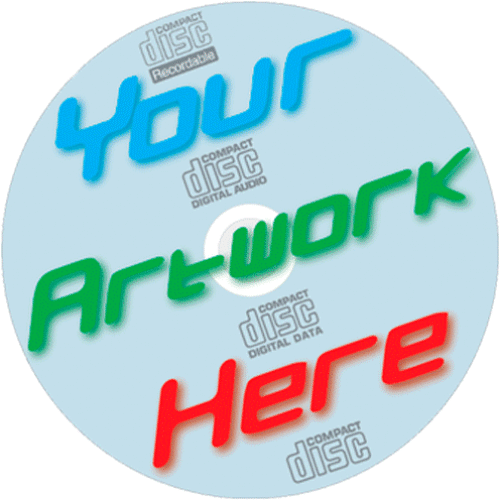 Standard CDs
The golden standard, these high quality Blank CD-Rs are printed to your specifications. Custom printed discs with CD Duplication / CD Copying provide new opportunities to promote your brand, products, or talent. We offer CD Duplication / CD Copying for only $0.10 per disc, so you can afford to have your discs complete with content already recorded on them. We also offer the option to upload your content to our server OR you can provide a link where we can download your content. Our CD duplication / CD Copying process is more than just duplicating, we duplicate your discs and then perform a byte for byte comparison to ensure that each disc is identical to the master disc.
| | |
| --- | --- |
| | Blank Media Printing is one of only three companies in the nation to offer the highest level of printing quality using gold-standard technology, and the latest 6 Color UV Cured Digital Inkjet process. |
| | All our printed Blank CD-Rs are waterproof. They will not smudge or smear when handled, unlike traditional inkjet printed discs using waterbased inks. |
| | Our discs print process utilizes UV Cured inks. They are scratch-resistant and therefore, will not damage under normal handling. |
| | Blank CD-Rs used are rated up to 700MB of data OR up to 80 Minutes of CD Audio content. |
| | Our CD-Rs can record up to 52x speed. Record speed is dependent on the CD-R recorder/drive used. If BlankMediaPrinting is processing your CD Duplication / CD Burning, we perform a 100% compare process with the master disc, ensuring that all discs duplicated are 100% verified. |
Learn more about cover song licensing here
Features:
Premium CD-R Media
Capacity: 700MB / 80 minutes
CD Duplication / CD Copying
Record speed up to 52x
Multi-Speed Version 1.2
6 Color UV Cured Printing
Waterproof & Scratch Resistant
Options:
You supply the artwork and disc content; we do the rest.