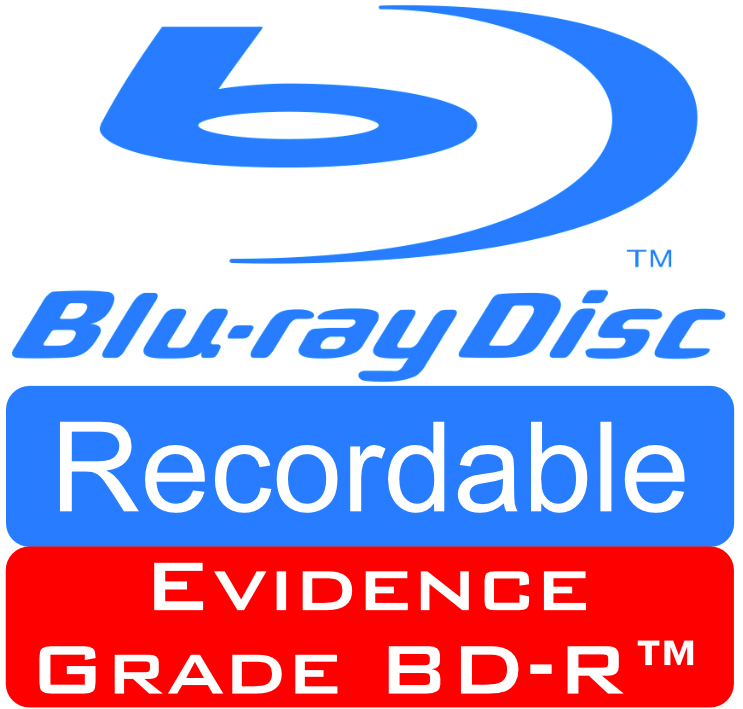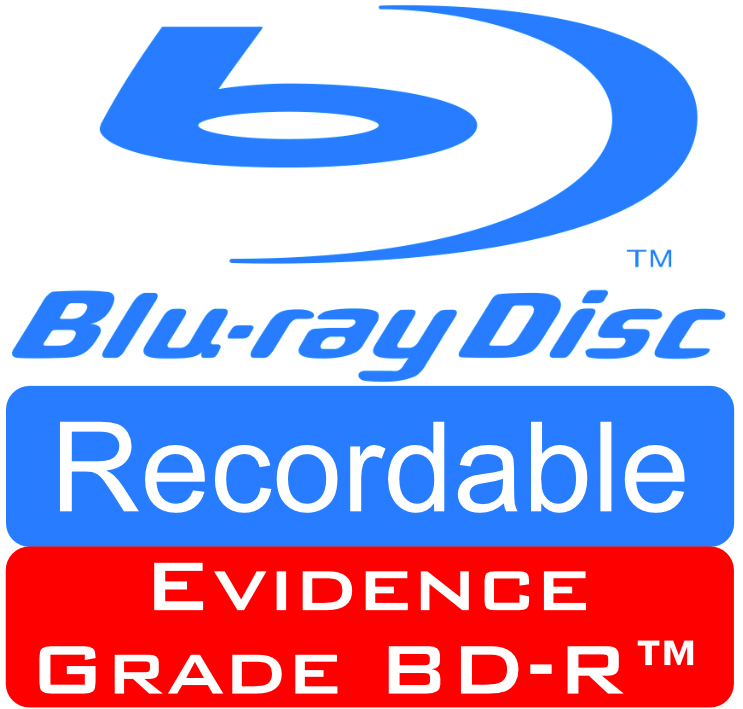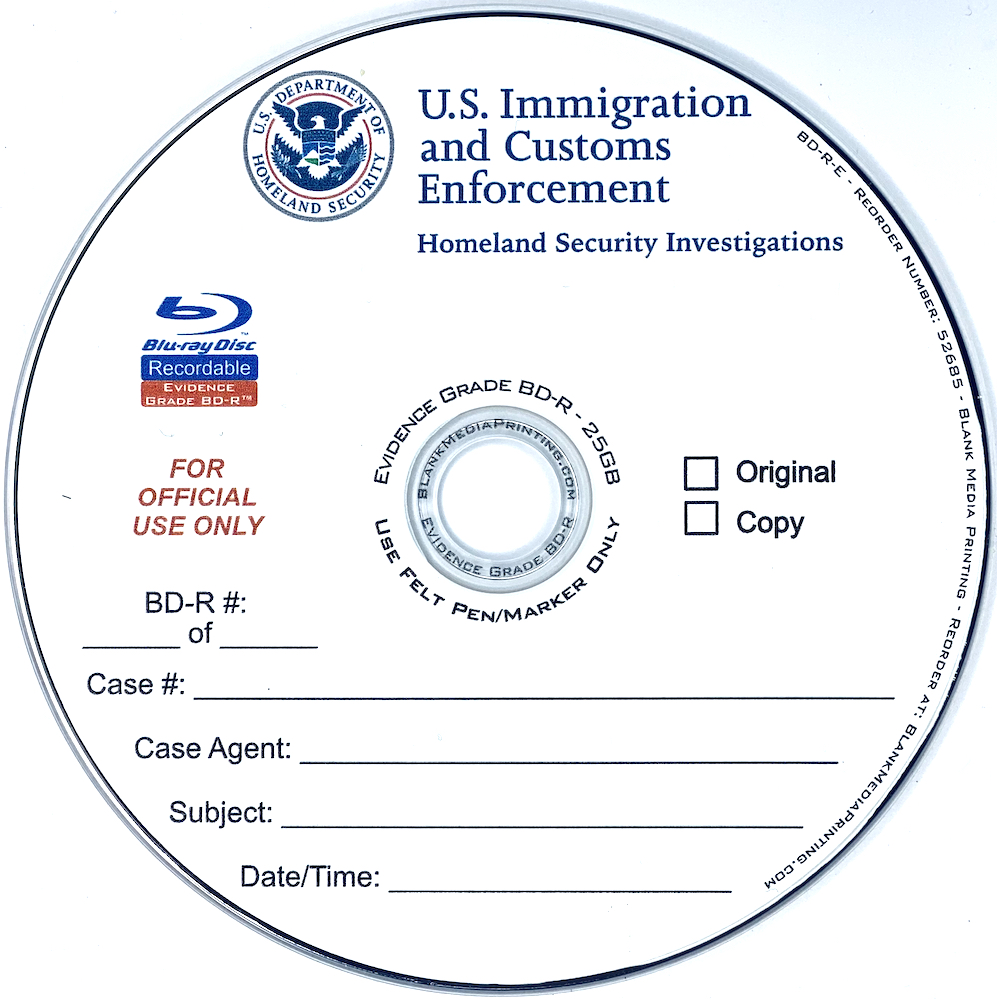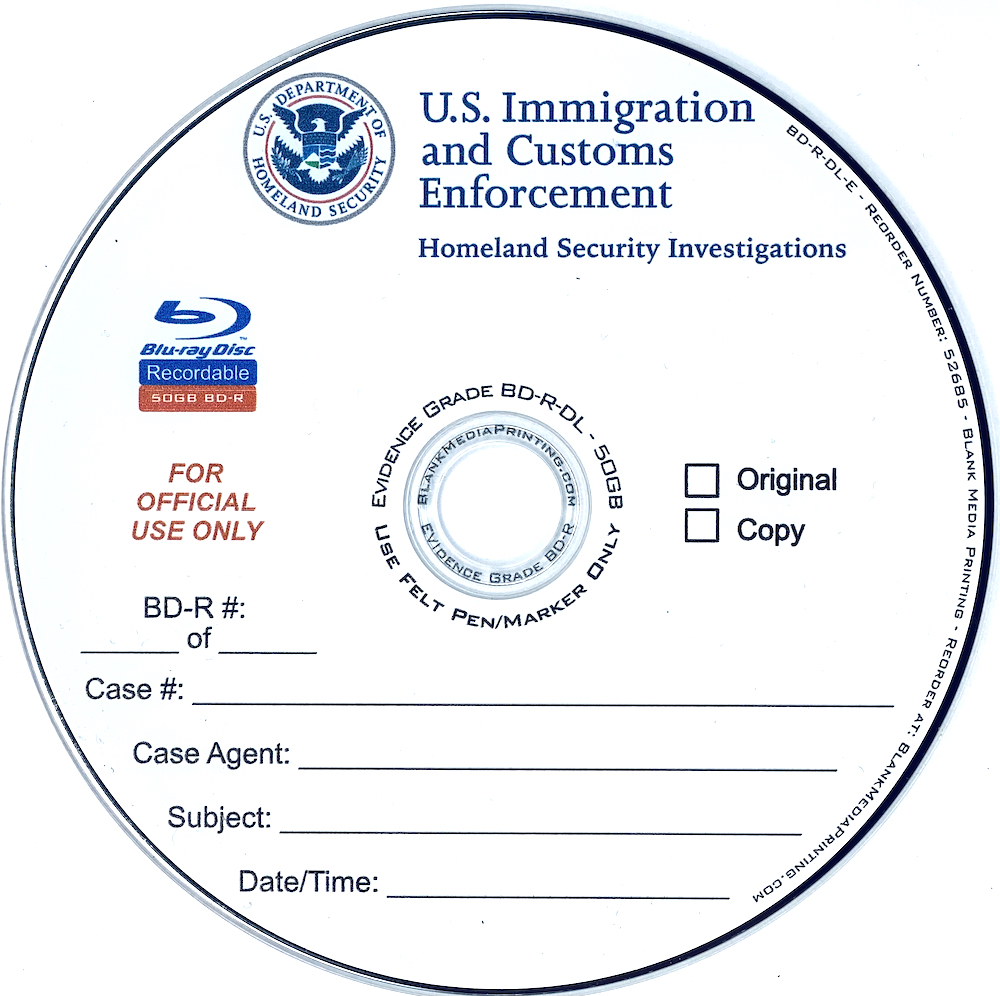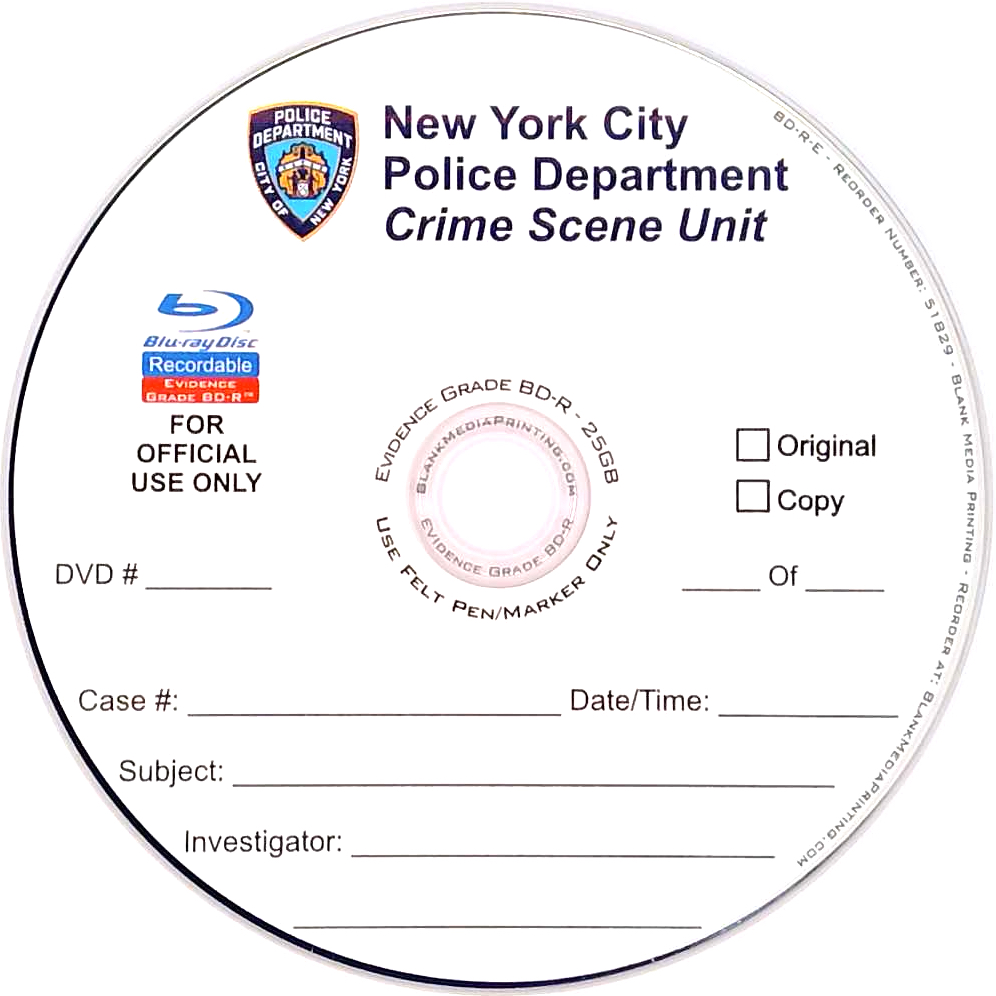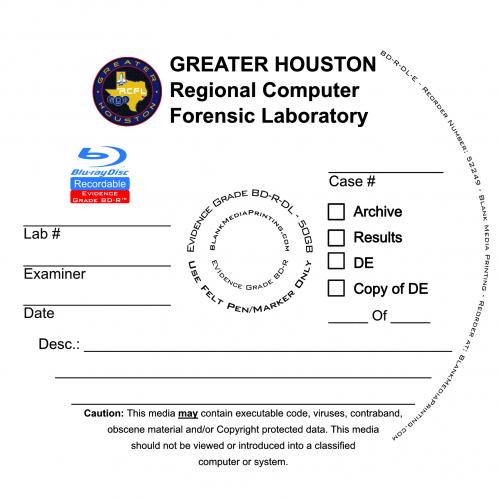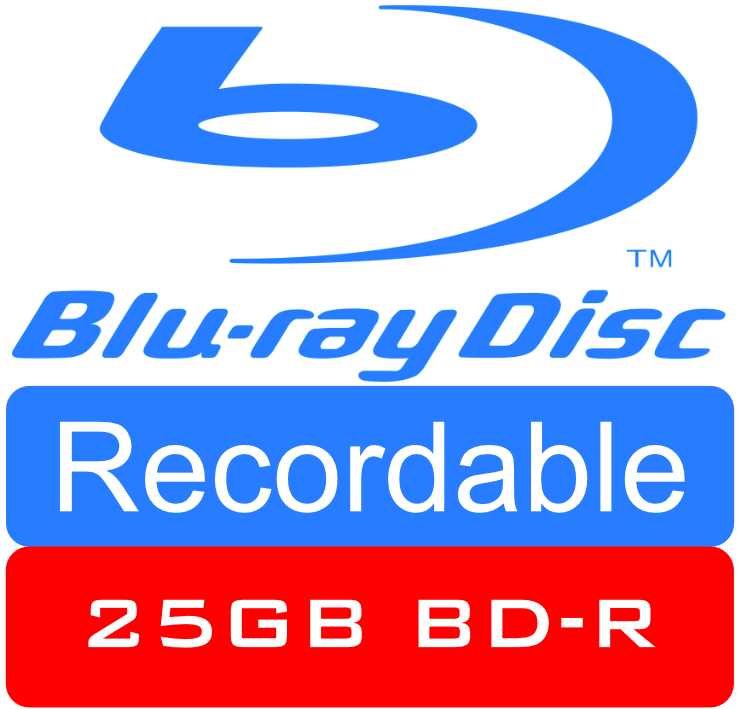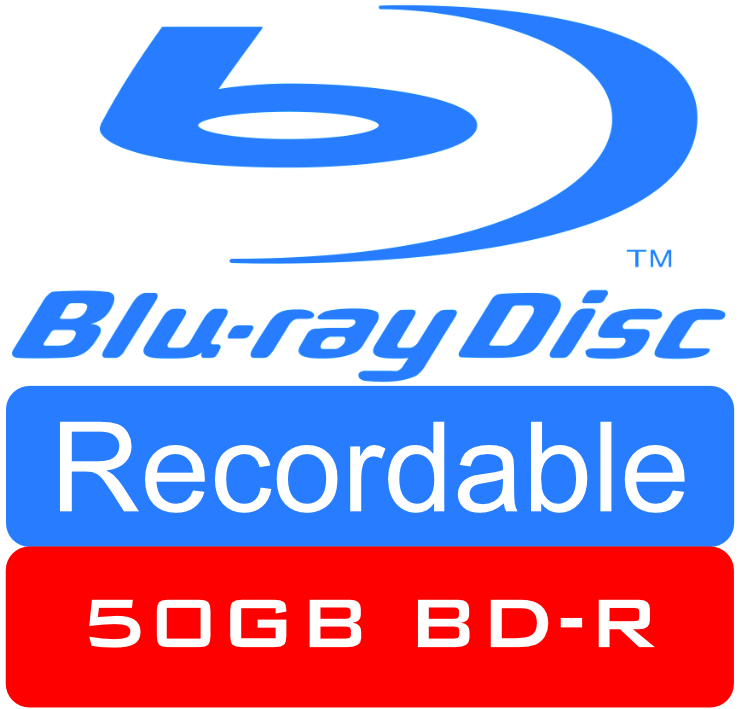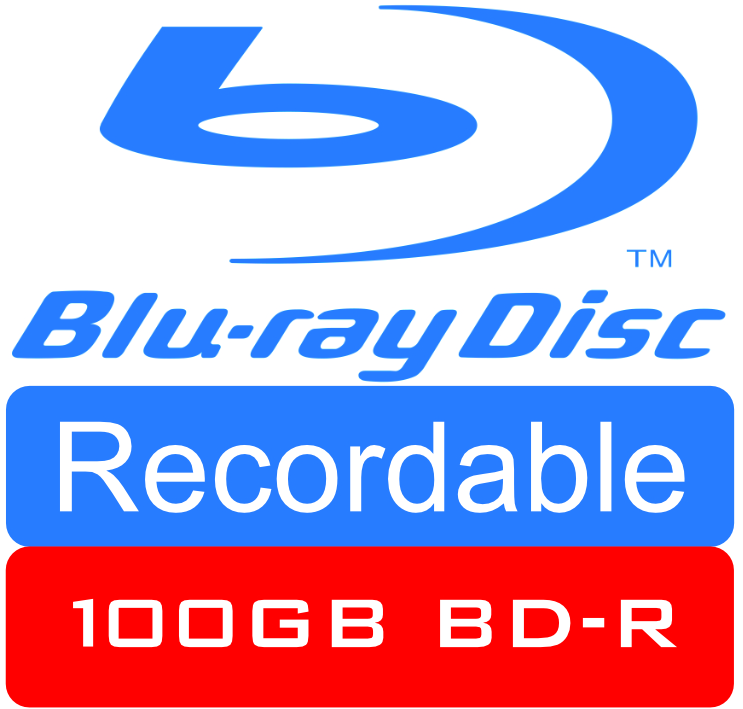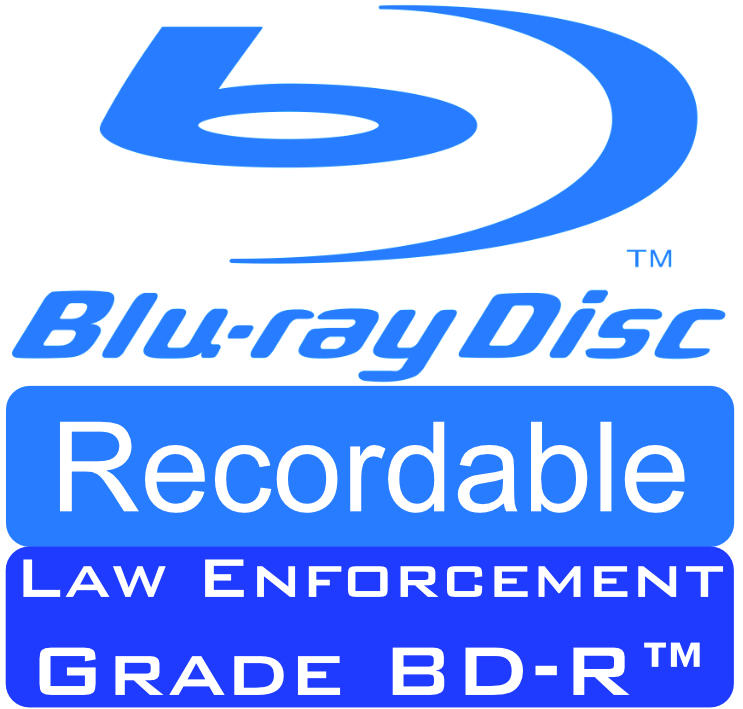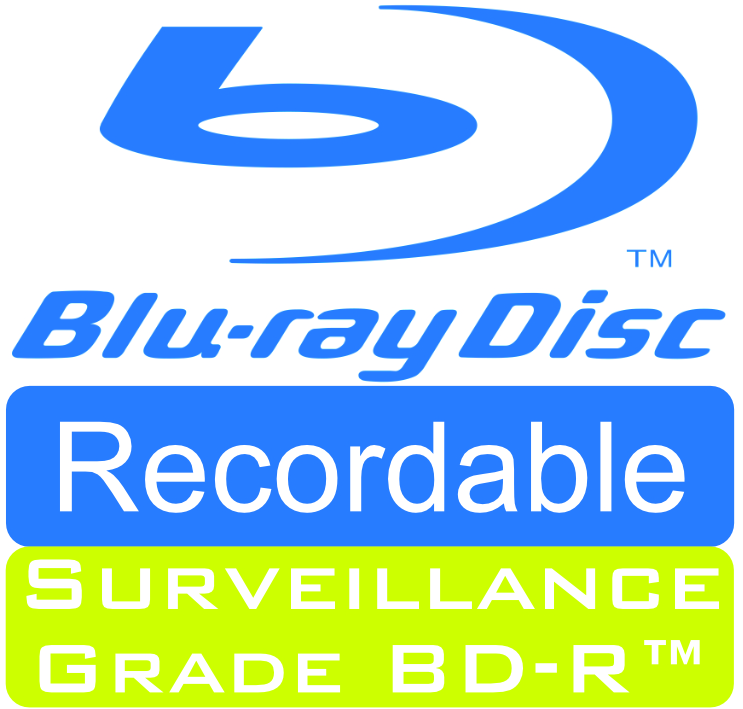 Evidence Grade Blu-Rays
Our Evidence Grade BD-Rs™, are identical to those used by former Adams Evidence Grade and are an essential tool for law enforcement departments, and all government agencies to retain data backups, Evidence, and critical information for decades. Our custom printing is ideally suited for Evidence Grade BD-R™, Judicial Grade BD-R™, Discovery Grade BD-R™, Law Enforcement Archival Grade BD-R™, and Surveillance Grade BD-R™; agencies can enjoy rapid organization at a glance, with a professional look that stands out and more importanly, lasts a lifetime.
With the optional Serialization / Variable Data / Barcode printing allows for easy tracking of each Evidence Grade BD-R™. Serialization / Barcode printing enables easy tracking of every disc. You can provide the serialization information in Excel, or we can sequentially apply from a predetermined number. This serialization option allows for a positive chain of custody and authenticity. Learn More.

Artwork layout is included, send us either the current image of your disc OR email us your requirements and we'll create the design and email a proof back for approval.
Need to over-print using your existing Thermal printer? Not a problem - our discs are receptive to all Thermal Printers.
Media type is Verbatim DataLifePlus. Verbatim DataLifePlus (same media used by Adams Evidence Grade Technologies - AEGT) recordable BD-Rs are the professional choice for data archiving worldwide. Their discs offer excellent playback compatibility with low recording error rates.
| | |
| --- | --- |
| | We are proud to offer only the highest resolution printing quality and technology, with the latest 6 Color UV Cured Digital Inkjet process. Unlike Silkscreen printing, Digital UV Inkjet is zero contact, meaning no physical contact is made by the printing process, eliminating any potential physical damage silkscreen printing can do. Additionally, unlike the silkscreen process, we use our proprietary Cold Cure UV™ systems, eliminating high heat transfer during the curing process, unlike traditional UV curing, which is high heat with InfraRed heat (IR). IR can be detrimental to the disc's physical structure, resulting in both writing or reading errors. |
| | Our discs are waterproof and will not smudge or smear when handled, unlike traditional inkjet printed discs using water-based inks. |
| | Because our discs are printed using UV Cured inks, they are scratch-resistant and won't damage even if dropped or scuffed with a fingernail. |
| | Our standard Evidence Grade BD-Rs are rated up to 25GB of data or 135 Minutes of HD video. You can upgrade to 50GB or 100GB capacity. |
| | Our Blu-Ray discs can record up to 16x normal speed. Record speed is dependent on the BD-R recorder/drive used. If BlankMediaPrinting performs your Blu Ray Burning, we perform a 100% comparison with the master disc, ensuring that all discs duplicated are 100% identical to the master source. |
Need more capacity? Blu-Ray Dual Layer Discs provide up to 50GB capacity, OR Blu-Ray-XL Discs provide up to 100GB capacity!
Features:
Media:
Capacity: 25GB / 135min HD
Record speed: up to 6x
Print: 6 Color UV Cured Printing
Finish: Waterproof & Scratch Resistant
Minimum Qty.: 25
4K Blu Ray Duplication verified
Options:
Serialization - Learn More
Artwork Layout - Included!
Digital Print Proof - Included.
Custom Blu-Ray Packaging Options: