Short Run CD Duplication & Packaging
Need only a few CDs? Blank Media Printing understands that, so we offer short-run CD duplication. Buy any of our CDs in smaller quantities - as few as 4 CDs! We are the only manufacturer that provides fewer than 50 discs at great prices.
Never choose between price and quantity again. Get the same quality and artistic customization in the short run as you would if you were buying in bulk. You can enjoy a perfect order by ensuring you get only the discs you need at a great price.
This option is excellent for anyone needing a few discs for their initial project.
Packaging:
Are you interested in ordering packaging in the short run, too? All of our custom packagings have short-run options - order as few as 25 jewel cases, Eco Sleeves / Jackets, CD wallets, DigiPaks, and more, all featuring your artwork.
Order from our vast array of packaging options if you also require standard packaging.
We'll Finish Your Order Fast
We understand that you will want your order as soon as possible. That's why we work exceptionally hard to ship all orders the same day we receive the order, print-ready artwork, and duplication master disc - with no additional rush fee!
Need it even faster? No problem. Just choose an express shipping option when you place your order. We'll take that as a hint that you're in a hurry and will make your order our highest priority. Best yet, we still won't charge a rush fee!
New Customer?
Take 10% off your first order of custom printed discs from all categories (excluding replication and Stock Designs). Once you've signed up, check your email for the coupon code and instructions, then check out.
Give BlankMediaPrinting's industry-leading printing technology and unrivaled customer service a try. Leave low-quality labels in the dust, and make a great impression with your next audition or presentation.
A-La-Carte Services
Get only the discs you want, with any packaging you want. Blank Media Printing is one of the only custom printing companies to offer a-la-carte services for short run orders.
We only use Verbatim DataLife Plus discs which have a 30-year data-integrity guarantee. Verbatim DataLife Plus discs are of the highest quality. All discs are scratch-resistant and water-proof and will not smudge or scratch, ensuring longevity and durability as you share your work with the world.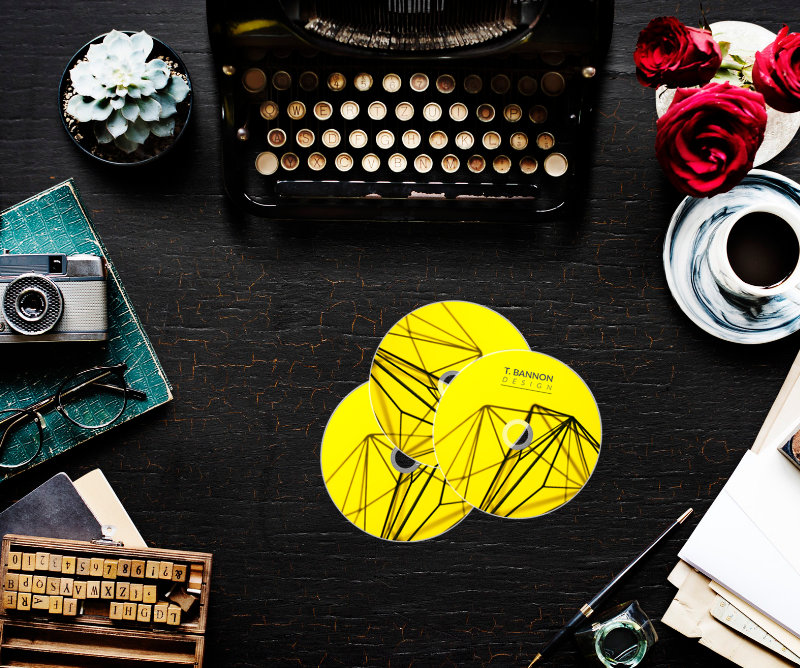 Longest Lifespans
Optical media is a great option for data backups, sharing images with clients, or storing documents for a small business. CDs and other discs have the longest lifespan of any storage solution.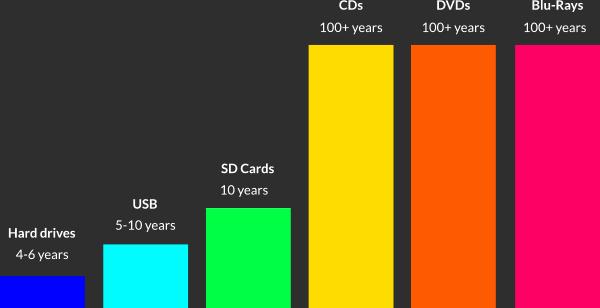 We love small businesses!
Need a discount? Our referral program allows any customer who uses your code to receive a discount. Each time your Referral Code is used, you will also receive a discount code in your account.
We share a wealth of knowledge on our blog, so that you can more easily create artwork or better archive your data. We are also happy to publish articles from industry professionals. Got something you'd like to share with us? Shoot an email over to blankmediaprint at gmail.com.