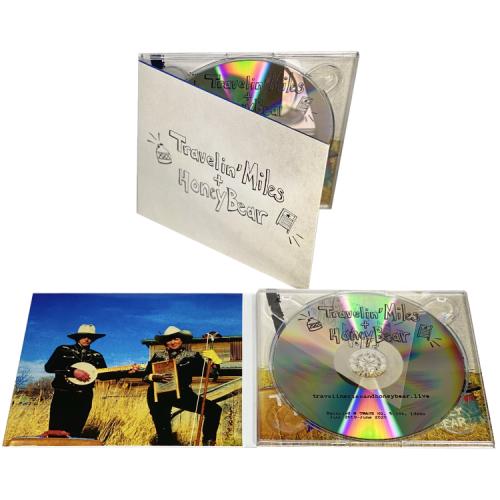 Custom DigiPak Printing
Are you looking for an affordable and space-saving packaging option to store your discs? Our DigiPaks are the perfect solution. With our custom DigiPak printing, you can protect your media and provide a beautiful exterior for your customers.
DigiPak CD cases allow for plenty of printable space as they have 4 panels. We also offer the 6 panel Digipak custom printing with full coverage print on the inside - NO white space! You can get your message across with spectacular designs to your DigiPak packaging. Showcase the quality of your media with high-quality CD packaging and DigiPak cases.
Our custom DigiPak printing with six colors, includes CMYK and additional light magenta and light cyan (lm + lc). This opens up a whole new world of possibilities. With this expanded color gamut, we can achieve more accurate and vibrant imagery for your custom DigiPak prints. This is perfect for photographers, artists or anyone who needs to showcase visuals in their DigiPak cases.
Even if you only need text for your CD DigiPak printing, this level of retail-ready printing delivers crisp lines. This is ideal for businesses and organizations that want impeccable detail. Our custom DigiPak printing is sure to fulfill all your needs with a wide variety of ordering options.
NEW - Full coverage print on inside of spine!
This packaging option is made out of cardboard making it lightweight. It also features a plastic tray for added security and durability. This makes our CD packaging eco friendly and more sustainable.
The custom DigiPak printing can be ordered in any quantity as low as 25. You can order small quantities of DigiPak CD printing and not worry about overstock.
Please note: Discs are not included and must be ordered as a separate line item. Please allow 7-10 business days for standard production after artwork approval.
Download our 4 Panel DigiPak Template.

DigiPak Packaging Features:
Full-color print
Full coverage print on inside of spine!
Easy Disc Insertion
Economical Protection
Minimum order 25
Optional Barcode Available
18pt Card stock used