5 Free Resources for Doctors + Free Medical Icon Set
Posted on Wed, 09/23/2020 - 6:19pm
Improve your medical practice's marketing materials with these free resources, plus enjoy a free Doctor Icon Set from us at the bottom of this article!
5. Practice Fusion
Practice Fusion is an Electronic Medical Record (EMR) platform. It works over the cloud for both doctors and patients and offers calendar scheduling, charts, referrals, prescribing, lab integrations, and even billing.
The EMR is free because it runs on an ad-supported model. There is also support and training available. Used by over 100,000 professionals, it's pretty popular and easy to use.
4. Free Stock Images for your Medical Practice
In addition to having images of your own office and staff, it helps to have beautiful images of scenery and families. Not everyone has access to high tech equipment or willing models, which is why stock photography is so important.
Libre Stock searches all free stock images for you - no more searching for the same type of image on multiple stock image sites. Go to one place and find the perfect image. Libre Stock is even smart enough to find that one random stock image hosted on a site that typically charges for images.
Remember, your office's website doesn't have to have solely medical images.
Think of your ideal client and cater to them. If you work primarily with families, include some images of families being happy together. Serene landscapes are also welcome.
3. Free Medical Logos
If you don't want a custom logo for your practice, Graphic Springs offers the ability to build a simple logo online.
Their templates are easy to use and utilize vector format images, ensuring compatibility with any format, including print and web.
2. Free Email Templates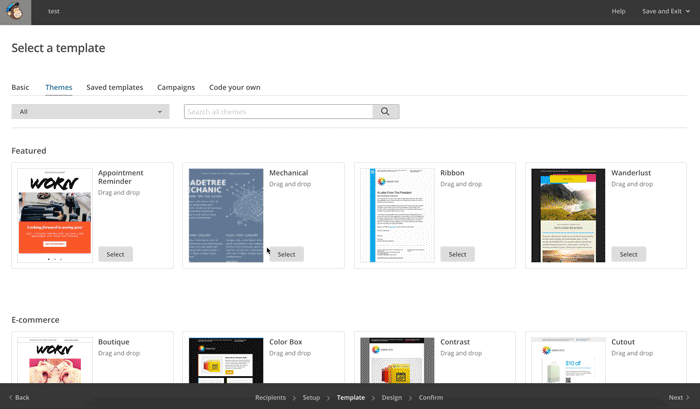 Email Marketing is one of the most successful ways to reach current and potential patients. It's hard for small practices to spend the time and resources creating emails, though. MailChimp makes this easier - not only is MailChimp free and easy to use, but there are endless amounts of pre-made email templates for you to choose from.
To access the free templates, create a MailChimp account and start creating a campaign.
1. Free Doctor Vector Icons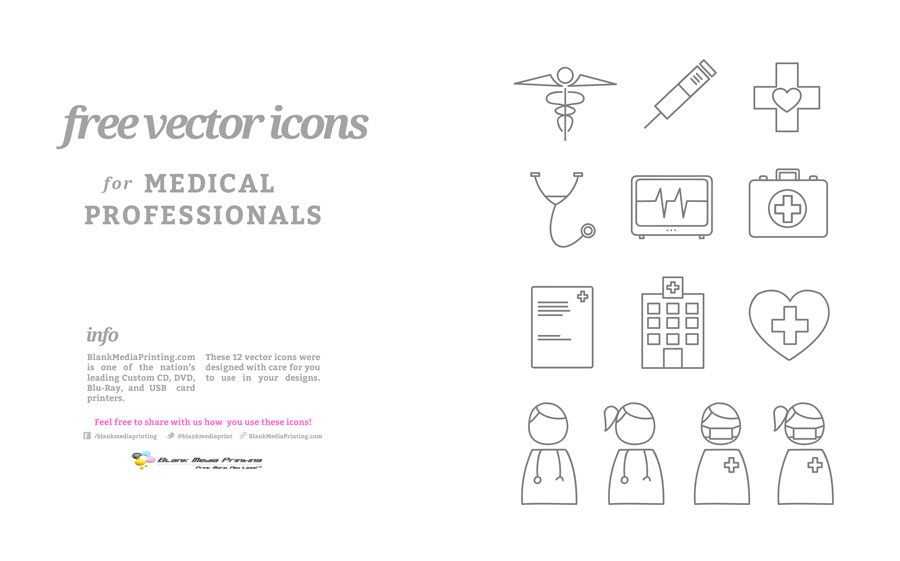 We crafted these 13 medical vector icons with care. They are perfect for web and print design and are free for you to use however you please!
Enter your name and email to download our icons. You can use them in both Photoshop and in Photopea (free). Then, get started with your order today!
Download your free icons: