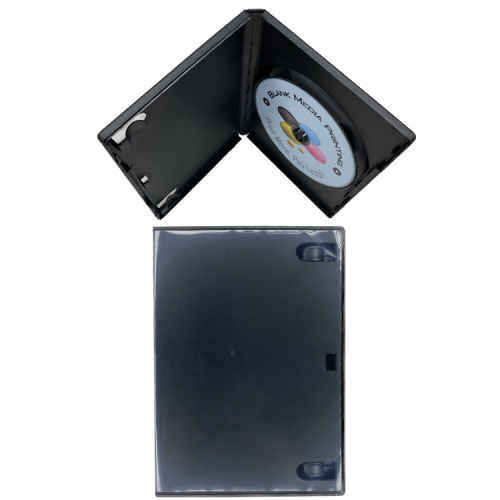 DVD Cases - Standard - 14mm
Our traditional DVD Cases allows you to safely package 1 standard size DVD or CD. Made of high-quality plastic, the case features double clips to hold DVD Case inserts, and a push-button hub to secure a disc. The outside has a clear acetate outer cover that allows for case wrap insert (custom printed wrap insert). Both attractive and durable, DVD Cases are a great packaging solution.
Looking for other DVD case styles to fit more discs? We sell 2, 4, and 6-disc DVD Cases, as well as a slim DVD Case that is 7mm wide.
Case Specifications:
Size: Standard
Thickness: 14mm
Capacity: 1 Disc Single
Type: Premium
Material: Polypropylene
Measurement: 135mm x 19mm x 14mm
Minimum Qty. 25