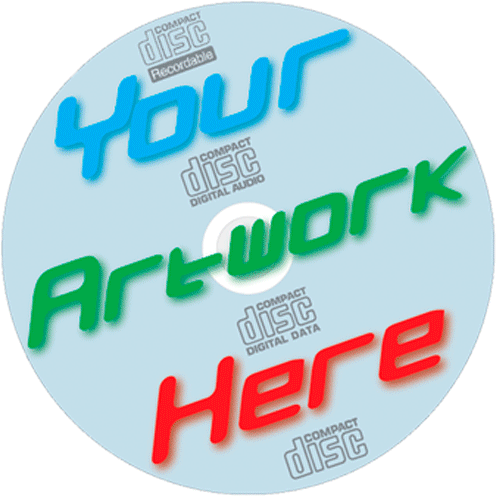 Archival Grade CDs
Whether you're an Accountant, Attorney, Police Officer, or Realtor, our Archival Grade CD-Rs are the best option for secure, long-lasting data storage, while also allowing you to add personalized branding to your discs. Media used is CMC-Pro - Powered by: Taiyo Yuden technology. CMC-Pro recordable CD-Rs are the professional choice for mastering around the world. Their discs offer great playback compatibility, low error rates in recording (BLER, E-12, and E-22, Jitter and Deviation errors are the lowest in the industry), and come with a 100-year data-integrity guarantee.
We also offer Serialization / Barcode printing enabling easy tracing of each and every disc. Need to overprint using your existing Thermal printer? Not a problem - select Thermal Receptive Coat at checkout and we'll apply a special coating to your discs allowing you to over-print them with your existing thermal printer.
Check out our pre-designs for use or inspiration!
Need Gold Archival CD-Rs? - Click Here
| | |
| --- | --- |
| | We are proud to offer only the best printing quality and technology, plus the latest 6 Color UV Cured Digital Inkjet process. |
| | All our printed discs as standard are waterproof, unlike other printers who use traditional inkjet printed waterbased inks that smudge and run. |
| | By using the top-quality UV Cured inks, our discs are scratch-resistant. |
| | Store up to 700MB of data / 80 Minutes of Audio. |
| | Enjoy fast record speed! Our CD-Rs can record up to 52x speed. |
Features:
Professional Grade CD-R Media
Capacity: 700MB / 80 minutes
Record speed up to 52x
6 Color Digital Printing
Waterproof & Scratch Resistant
100-Year Data-Integrity Guarantee
Options: