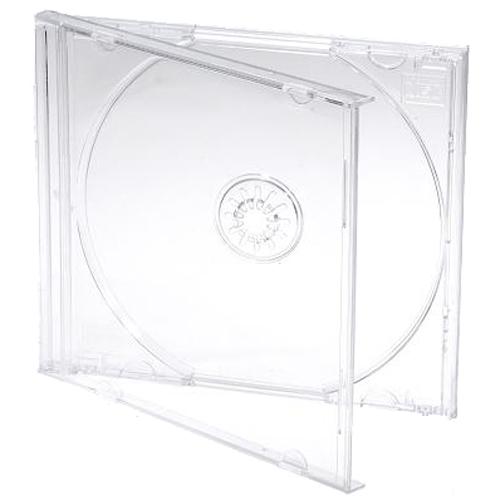 CD Jewel Cases - Clear Tray
Standard jewel case with clear tray single CD jewel case. Allows insertion of one CD into the case together with booklet on left side. Tray is already assembled into case but can easily be removed to allow insertion of tray card. Our CD jewel cases are of premium quality, ensuring superior storage protection for your custom printed discs.
You can also enjoy custom printed packaging with our jewel cases. For clear custom printed jewel case tray cards, choose Double printing.

Please Note: If you order only cases without paper parts inserted, the cases will be shipped unassembled (Tray not inserted into clear outer case).
Please note that shipping of Jewel Cases is expensive due to the weight and size!
Crystal Clear Lid
Crystal Clear Tray
10.4 mm Thick
Machine Grade
Clear Lid Holds Booklet