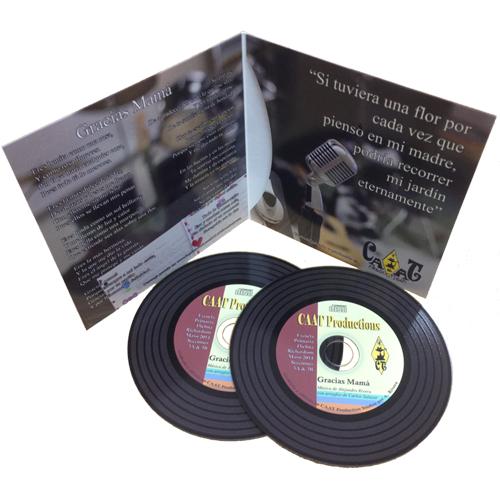 Custom CD Wallet Printing
Are you looking for an affordable and space-saving way to store your CD/DVD media? If so, our CD/DVD wallets are the perfect solution! CD wallet printing elevates your media.
These wallets allow a much greater area to promote your message. Custom CD wallet printing allows either 4 OR 6 panels to be custom printed, including the Spine. You can get your message across and use stunning visuals with 4 panel CD wallet printing. For more space, 6 panel custom printed wallets are a great option.
CD wallets are ideal custom CD holders and are available for any quantities as low as 25! You don't have to worry about having excess custom printed CD wallets. You can get as many custom printed disc packages as you need. Discs Not Included.
Our CD cardboard wallets provide additional protection in a lightweight package. Protect your media in a stylish disc wallet. You can let your audience know you put effort into your packaging and with custom CD and DVD wallet printing. Let the quality on the outside reflect the quality on the inside with cardboard CD wallet printing.
Please allow 7-10 business days for production after artwork approval.
Need a different type of CD holder - DigiPaks instead? - Visit our Digipak Printing page.
Templates for CD Wallet Printing
Download our 4 Panel CD Wallet Template.
Download our 6 Panel CD Wallet Template.
Custom CD Printed Wallet Printing Features:
Full-color print
Spine Printing
Easy Disc Insertion
Economical Protection
Minimum order 25
12pt Card stock used
Optional Barcode Available