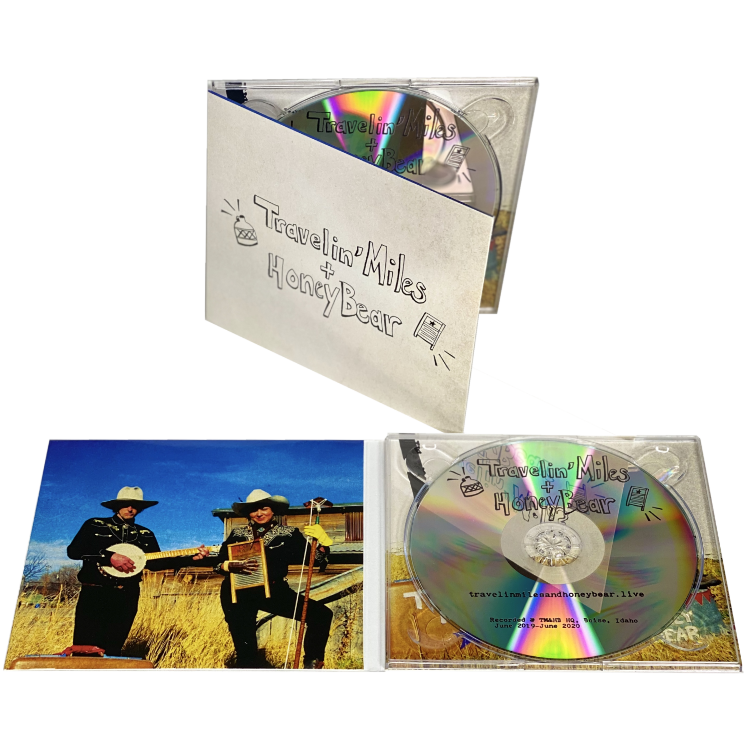 CD's in Digipaks
Are you looking for an affordable and space-saving packaging option to store your discs? Our CD DigiPaks is the perfect solution and allows for plenty of printable space as they have four panels. Full coverage print on the inside of the spine!
This packaging option is manufactured of cardboard with a clear tray to hold the disc. DigiPaks are available for quantities as low as 25.
High-Quality CD Digipak Trays
When you want a major-label-quality CD Digipak, only Blank Media Printing delivers. That's because Blank Media Printing Digipaks are crafted to perfection from only the finest materials. You can get professional quality custom DigiPaks including full-color printing, using only non-toxic, vegetable-based, and biodegradable inks. We always aim for a luxurious, vibrant look that is unsurpassed in the industry.
Sustainable and Eco-friendly CD DigiPak
Our sturdy 18-point, grade-A recycled board stock contains recycled content at least 10% post-consumer. It comes from mills that sustainably procure raw materials from forested lands without 'clear-cutting.'
Our custom CD DigiPaks are eco-friendly and sustainable. If you were worried about a negative environmental impact with hard copy media, you can rest assured. This is a great selling point for artists and businesses that want to be a positive change in the world. You can still produce hard copies with DigiPak CD cases.
Durable and Sturdy DigiPak CD Packaging
Not only are they sturdy, but our Digipaks look like a million bucks, thanks to our premium UV coating. This UV coating not only provides a superior finish but also makes our Digipaks last ten years longer than the competition.
When you print custom DigiPak CD cases, you aren't creating CD packaging meant to be forgotten. You want something that looks as impressive as the content on your CD DigiPak.
Global Service for DigiPak Packages
Are you looking for an online business that can provide you with custom disc packaging? You can get our DigiPak CD packaging in both small and large quantities. We have the fastest turnaround time and best customer service for disc packaging and our DigiPaks are no exception. You'll enjoy our competitive pricing, too.
We have a convenient online ordering system for DigiPak CDs. Now you can quickly place your order and have it shipped directly to you with ease. We are committed to providing you with quality products and excellent customer service every time.
Add to all of this our 100% Satisfaction Guarantee, our Low Price Promise, and you have a genuinely matchless Digipak.
Please allow 7-10 business days for production after artwork approval.