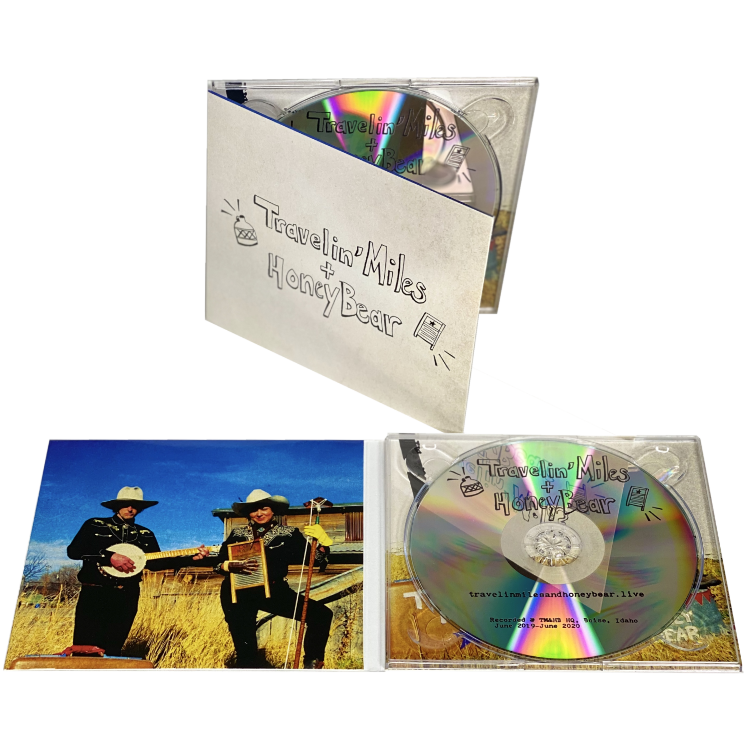 CDs in Digipaks
Are you looking for an affordable and space-saving packaging option to store your discs? Our CD DigiPaks is the perfect solution and allows for plenty of printable space as they have four panels. Full coverage print on inside of spine!
This packaging option is manufactured of cardboard with a clear tray to hold the disc. DigiPaks are available for quantities as low as 25.
When you want a major-label-quality CD Digipak, only Blank Media Printing delivers. That's because Blank Media Printing Digipaks are crafted to perfection from only the finest materials, including full-color printing, using only non-toxic, vegetable-based, biodegradable inks for a luxurious, vibrant look that is unsurpassed in the industry. Our sturdy 18-point, grade-A recycled board stock contains recycled content at least 10% post-consumer. It comes from mills that sustainably procure raw materials from forested lands without 'clear-cutting. Not only are they sturdy, but our Digipaks look like a million bucks, thanks to our premium UV coating. This UV coating not only provides a superior finish but also makes our Digipaks last ten years longer than the competition. Add to all of this our 100% Satisfaction Guarantee, our Low Price Promise, and you have a genuinely matchless Digipak.
Please allow 7-10 business days for production after artwork approval.