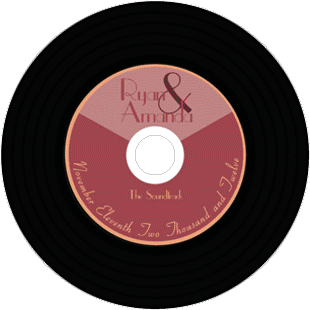 DVDs That Look Like Vinyl Records
Our custom printed DVDs that look like Vinyl Records combine the retro look of a 45-rpm record with the superior quality and performance of today's DVD-R technology. This unique format looks and even feels like an actual vinyl record, right down to grooves you can feel.
This eye catching format is a great way to get your next presentation, music, video DVD to stand out from the competition.
Because we can custom print a Vinyl Style DVD to your specifications, it allows Blank Media Printing to make the white and image background any size you want. This is a great advantage over other Vinyl Style DVDs where the white printed area is a fixed size.
With our DVDs That Look Like Vinyl Records you get the best of both worlds: a customized DVD that contains high quality audio or data and a unique design sure to leave a lasting impression.
Vinyl Style DVD Printing Features:
Premium DVD-R Media
Capacity: 4.7GB / 120 minutes
Record speed up to 16x
Multi Speed Version 2.1
6 Color Digital DVD Printing
Waterproof & Scratch Resistant
Vinyl Style DVD Printing Options: