How to Remove Blemishes in Photoshop
Posted on Mon, 08/26/2019 - 9:00am
All of us get blemishes or pimples, but it is a huge stress for any photographer's client to have blemishes on the day of their photoshoot. Soothe their concerns with these easy methods to remove blemishes in photoshop:
1. Clone Stamp Tool

The clone stamp tool is excellent for removing a few trouble spots. Click to sample a source of nearby, unblemished skin, and click and drag to clone that skin onto the blemish region. That's it!
NOTE: For any of these editing options, do not work directly on the background layer in case you make a mistake. Always make a copy of the background layer, or work on a new, blank layer.
This is very similar to the clone stamp tool, except you do not need to sample a nearby area. Just click on the blemish region to smooth.
3. Patch Tool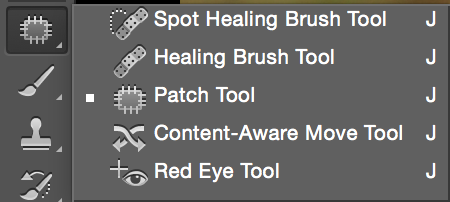 This one can be tricky at first for new photoshoppers, but overall it is great for blending while keeping texture. Located in the same palette as the spot healing brush, the patch tool works like a lasso. Select an area of skin you want to heal by clicking and dragging around the blemish. Then, click and drag outward from to a piece of skin you want to sample from. Let go, and photoshop will blend it all for you.
4. Brush Tool
The brush tool is a little more risky to use as it does not retain skin texture. However, it still has its place and can smooth out bumps. With a low flow opacity and a fuzzy brush, sample skin color from nearby and click and drag lightly to smooth the blemish.
5. Dodge, Burn, and Sponge Tools
If the blemish looks more discolored rather than bumpy, you can reduce the discoloration with the dodge, burn, and sponge tools.
| TOOL: | PRIMARY FUNCTION: | LEVELS YOU CAN SELECTIVELY ADJUST: |
| --- | --- | --- |
| DODGE | Lighten | Highlights, Midtones, Shadows |
| BURN | Darken | Highlights, Midtones, Shadows |
| SPONGE | Desaturate/Saturate | |
It takes some practice to learn what levels you should work on to adjust the color of blemishes. For all of these tools, we recommend a low-flow and fuzzy brush. To smooth out any changes, you can use the clone, patch, or spot-healing brush tools.
That's it!
Our favorite tools here are clone, spot healing, and patch, but with all these options you're sure to find a solution, and your clients will be happy and blemish-free.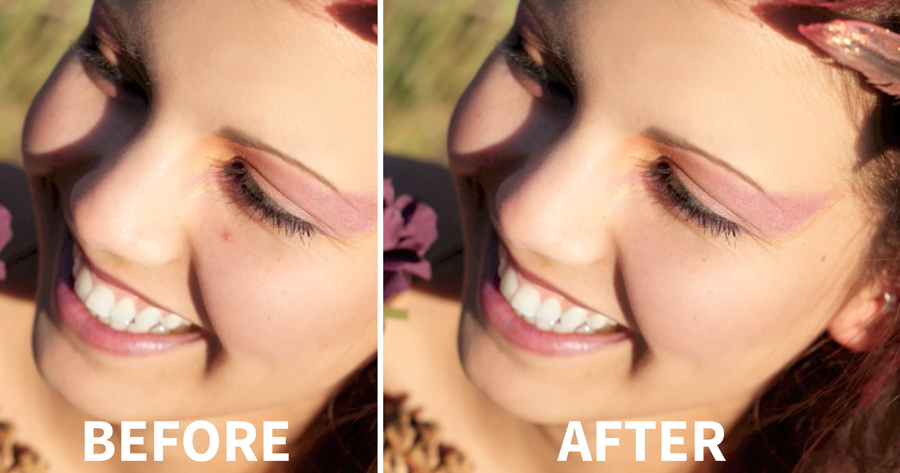 Here are other articles you might be interested in: