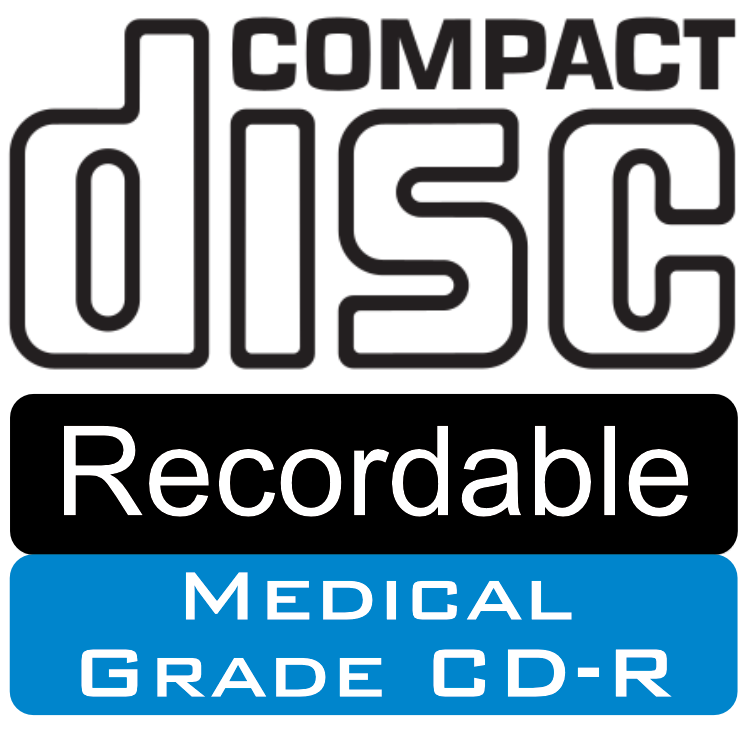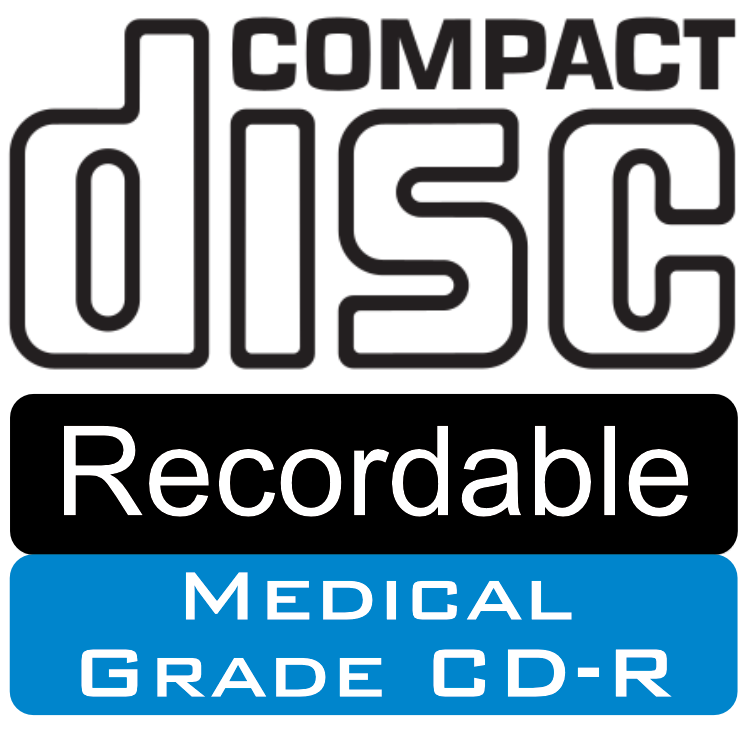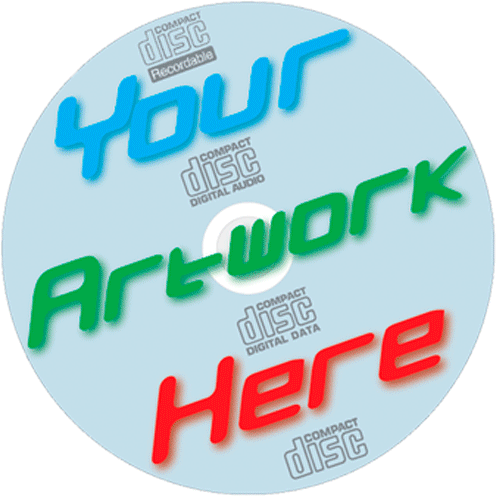 Medical Grade CDs
Whether you're an ultrasound clinic sending parents home with pictures of their baby or an MRI technician sharing test results with an orthopedic surgeon, customized discs are a great touch to make you stand out against the rest.
Our Medical grade CDs are DICOM / PACS / HIPAA Compliant. They are ideal for Medical Imaging Clinics, Dentists, Doctors, Veterinarians, and more. They allow medical facilities to safely organize and store sensitive data like patient records or private health information (PHI).
The media used is

​- DataLifePlus professional grade. Verbatim is the professional choice for medical imaging facilities and the like worldwide, offering excellent playback compatibility, low error rates in recording (BLER, E-12, and E-22, Jitter, and Deviation errors are the lowest in the industry), and come with a 100-year data-integrity guarantee.
Learn How to Make HIPAA Compliant Data Backups on your CDs in our blog article.
Need Stock Designs to Customize? - Click here
| | |
| --- | --- |
| | We are proud to offer only the highest resolution printing quality and technology, with the latest 6 Color UV Cured Digital Inkjet process. Unlike Silkscreen printing, Digital UV Inkjet is zero contact, meaning no physical contact is made by the printing process, eliminating any potential physical damage silkscreen printing can do. Additionally, unlike the silkscreen process, we use our proprietary Cold Cure UV™ systems, eliminating high heat transfer during the curing process, unlike traditional UV curing, which is high heat with InfraRed heat (IR). High heat and IR can be detrimental to the disc's physical structure, resulting in either or both write or read errors. |
| | All our printed discs, as standard, are waterproof, which means no smudging, no smearing, and no bleeding, unlike traditional inkjet printed discs that use water-based inks. |
| | Enjoy our scratch-resistant, durable discs printed with UV Cured inks. |
| | These Medical Grade CDs can hold 700MB of data (80 Minutes of Audio) and are secure for medical professionals. |
| | Our CD-Rs can record up to 52x speed. Record speed is dependent on the CD-R recorder/drive used. We perform a 100% comparison process with the master disc, ensuring that all discs duplicated are 100% verified. |
Features:
DataLifePlus CD-R Media
Capacity: 700MB / 80 minutes
Record speed up to 52x
DICOM / PACS / HIPAA Compliant
6 Color Digital Printing
Waterproof & Scratch Resistant
100-Year Data-Integrity Guarantee
Load and Burn - Save Time and Money!
Options: