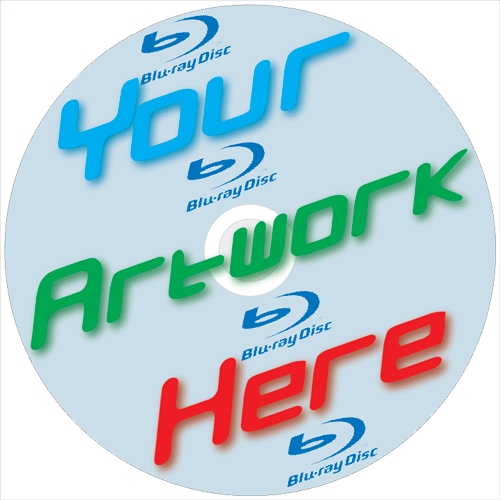 Standard Blu-Rays (25GB)
If you're searching for a Blu-Ray Printer and Blu-Ray Duplication / 4K Blu Ray Duplication service that delivers fast, high-quality results, you've come to the right place. We use

BD-R discs to assure our customers receive the best product possible. Our Blu-Ray Printing options are compatible with both PC and Mac software. It is important to make sure your drive is BD-R compliant.
The price listed below includes the BD-R disc as well as full-color direct printing onto the disc. As part of our commitment to providing quality service and excellent Blu-ray printing options, you'll never stumble upon hidden fees or setup charges for custom BD-R printing or Blu Ray Duplication projects.
| | |
| --- | --- |
| | We are one of only three companies in the nation to offer the highest printing quality, gold-standard technology, and the latest 6 Color UV Cured Digital Inkjet process. |
| | All of our discs are waterproof and will not smudge or smear when handled, unlike traditional inkjet printed discs using water-based inks. |
| | Because our discs are printed using UV Cured inks, they are scratch resistant and won't damage even if dropped or scuffed with a fingernail. |
| | Our BD-Rs are rated up to 25GB of data or up to 135 Minutes of high definition video. |
| | Our Blu-Ray discs can record up to 6x normal speed. Record speed is dependent on the BD-R recorder/drive used. Our discs utilize Multi-Speed technology version 1.3. If BlankMediaPrinting performs your Blu Ray Burning, we perform a 100% comparison with the master disc, ensuring that all discs duplicated are 100% verified. |
Need more capacity? Blu-Ray Dual Layer Discs provide up to 50GB capacity!
Features:
Media:
Capacity: 25GB / 135min HD
Record speed: up to 6x
BD-R Version: 1.3
Print: 6 Color UV Cured Printing
Finish: Waterproof & Scratch Resistant
Minimum Qty.: 2
4K Blu Ray Duplication verified
Options:
Custom Blu-Ray Packaging Options: